International health insurance for seniors
Protect your health through your later years with international health insurance for seniors.
Who is this plan for?
If you are over 60 years old you could benefit from a customised, affordable plan, packed with health and wellbeing extras, so you can enjoy your life to the full.
Affordable health insurance for senior citizens can be hard to find, so get in touch today to find out how we can help.
You can join the Cigna Global Plan for Seniors at any age, and can stay on the plan as long as needed.
We can help you manage pre-existing conditions, including:
Hypertension
Type 2 diabetes
Glaucoma
Arthritis
Joint or back pain
Osteoporosis/osteopenia
What's covered?
Cancer treatment – including test, diagnosis, treatment, rehabilitation and medication.
Pandemic or epidemic protection – cover for testing and treatment of infectious illnesses, including long Covid-19.
Mental health therapy – we can provide up to 20 face-to-face counselling sessions if you're suffering from depression or anxiety.
Read more on health insurance for senior citizens [PDF]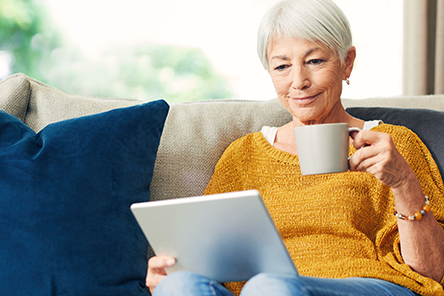 Why do I need health insurance for senior citizens?
If you're a senior citizen, it's a good idea to have health insurance – especially if you're retiring or already live abroad. As you enter your later years you may be more predisposed to medical conditions and the issues that arise from aging. And if you're living abroad, you could run into problems, depending on the local medical system.
You may receive expensive medical bills, struggle with language differences, and you're subject to that country's rules and regulations. As a foreign national, you will likely not be entitled to free or subsidised healthcare.
We understand everyone's needs are different, so our Seniors plan features a wide remit of care to ensure most bases are covered.
Our health insurance for seniors offers the same quality service as all Cigna Healthcare products.
Benefit from our discount
Over 60? Sign-up to our Cigna Healthcare Global Plan for Seniors to enjoy a 10% discount on your purchase – protecting your health for less*.
*Offering includes inpatient and outpatient cover at the Silver Level Plan plus free Health & Wellbeing benefits. Discount offer applies to plans with a minimum deductible of $750/€550/£500 or higher on International Medical Insurance cover (inpatient and daypatient benefits) and a minimum deductible of $150/€110/£100 or higher on International Outpatient module (outpatient benefits).
Choosing your international health insurance
Get started
Answer a few questions and enter your personal details to get started.

Choose your plan
Compare plans and find a flexible package to suit your needs.
Get protected
Receive your quote and get protected today.
Why choose Cigna Healthcare for health insurance for seniors?
Senior citizens living abroad should choose Cigna Healthcare for health insurance for many reasons:
Annual health checks and age-related cancer screenings at no extra cost.
Mental health support in case of bereavement or relationship issues, via access to a mindfulness coach or CBT psychologist.
Access to a wellness coach. With the help of a personal trainer or qualified coach, you can tackle weight management, stress management and giving up smoking.
24/7 support – you can access our resources and tools to help your physical and mental health.
Digital tools – get multilingual access to care, on the go, with the Cigna Wellbeing™ app and Global Telehealth.